Before and After School Care Programmes at Fern Hill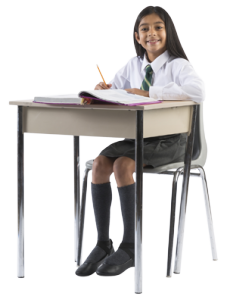 One of the nicest problems we have at Fern Hill is getting the students to leave! Many parents find that their child asks to take part in the after-school programme, even when it isn't necessary so that they can spend more time with their friends.
Before school care is available from 7:30 a.m. – 8:15 a.m. (children proceed to their homeroom at 8:15 a.m.). After school care is available from 4:00 p.m. – 6:00 p.m. Please contact the school for additional information regarding these services.
The daily programme is a relaxed programme incorporating games and indoor/outdoor activities. Parents may arrive at their convenience to collect their children.
Optional community programmes are offered throughout the year on specific days for activities such as Karate, Yoga, Mad Science, Bricks for Kids, Babysitting courses and First Aid. These programmes typically carry a fee and are have set pick-up times. Children who attend these programmes and who are finished before 6:00 pm may join the regular After School Care programme.