Grades 7 & 8 – Preparing for high school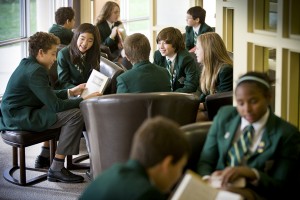 By Grade 7, students are accountable for personal organization, time management and are encouraged to work beyond the typical elementary grade-level expectations in Grade 7 and Grade 8. Preparation for examinations in the Fall and Spring terms helps consolidate their skills and solidify their knowledge in core subjects.
Teaching through technology
In these grades, classrooms are configured to support the use of current technology. Students are required to have laptops, which ensure immediate access to online educational resources and a rich, collaborative way of working with classmates. Through screen sharing and interactive white boards, teachers gain insight into students' work "as it happens," which allows them to provide real-time guidance and lesson enrichment.
Extended trips develop a more global view
Building on their shorter travel experiences in the earlier grades, students are now ready for trips of extended length and destinations around the world. They continue to travel with classmates and teachers and by this time homesickness is rarely an issue. Trips are designed to foster a more global view.
Make a difference, make an impact
Although building a child's confidence begins the day they enter Fern Hill, the process is ongoing. We know that real-world experiences offer a dramatic boost to a student's confidence and independence. Whether it's a local community service project, or travelling to Kenya to build classrooms or a water well, Fern Hill students are lucky enough to experience life-changing experiences while still young. It's a wonderful part of the Fern Hill experience. They learn first-hand what it means to make a difference in our world, to have a real impact through international programs like Round Square.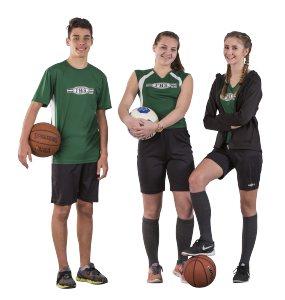 Opportunities like these ensure that their place in the world will be everything they dream it will be and we encourage students to be thought leaders and world changers!
Learning by doing
Fern Hill provides many opportunities to "learn by doing." Morning assemblies, community service projects and social events encourage them to pitch in and help create a caring society. The theme of "giving back" is central to the Fern Hill philosophy.
Students learn about leadership and are challenged to put what they've learned into practice. They're given responsibilities as well as rules. we want them to graduate from Fern Hill as caring, compassionate human beings, as well as confident and engaged learners,
At Fern Hill, leadership has many faces
Every student in the Intermediate programme is given leadership opportunities and the chance to put those leadership skills into practice. As they meet our increasing expectations for social maturity and academic excellence, they develop increased independence, personal responsibility and accountability. Leadership becomes something to which they aspire:
Athletic team captains
House leaders
Community service leaders
Sports day leaders
Volunteer leaderships: Reading buddies, peer tutors and admission tour guides.
Each step of the way, Fern Hill students are guided by teachers whose dedication to excellence doesn't end at the classroom door at 4 p.m.
Introduced in Grade 7
Laptop curriculum
3-Night trip
Eligibility for Round Square international trips
Introduced in Grade 8
House Captains
Camp Tanamakoon – 4-night leadership camp
Grade 9 credits (MPM1D Academic Mathematics, FSF1D Academic Core French, BTT1O Communications and Technology in Business)
Find out more about Grade 9 credit courses