Highlights of Grades 3 & 4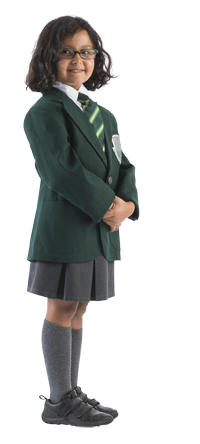 By Grade 3, Fern Hill students have developed good work habits and personal organization skills. They are able to absorb and analyze data and are ready to begin researching independently. History, Geography, and Science are now treated as distinct programmes, taught by subject-specific teachers.
A regular homework schedule is introduced so that students can practice what they have studied in class and learn to organize their work at home and at school. The Fern Hill daily agenda and online home/school communication programme give students and parents easy access to all assignments and course material.
National math contests, inter-school sports competitions and participation in events such as Halton Region's Battle of the Books lend fun and added dimension to the learning experience.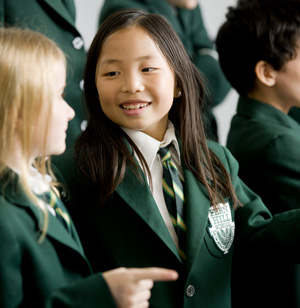 Participation in the annual school musical provides the opportunity for our students to demonstrate their dramatic prowess and musical skills. With auditions open to Grade 4 and up, these large musical productions expose students to the discipline of a rehearsal schedule, the creativity of set design and staging and the thrill of performing to a full house at a professional community theatre.
In Grades 3 and 4 our students can try out for athletic teams and hone their skills in a variety of sports. Joining a team and representing our school is a wonderful opportunity to test these skills as they compete against other independent schools in the area. Fern Hill holds many top placed results in the PSAA (Private Schools' Athletic Association) range of sports tournaments.
Introduced in Grade 3
Homework (time appropriate to each grade)
PSAA Sports Tournaments
Science, History, Geography as separate classes
Introduced in Grade 4
Junior House Captains (head of the lower school)
School musical
Math contests
Find out more about Grade 5 and 6