The Fern Hill Approach
Our approach is designed to educate the whole child. At Fern Hill, we specialize in primary, elementary and intermediate education. We give students the skills they need to take on new challenges with confidence. By instilling a love of learning early, we are teaching children that "it's cool to be smart," a message that resonates particularly well at these grade levels.
We get students actively involved in their own learning through a variety of stimulating channels. After all, in life there are many wonderful ways to learn.
At Fern Hill …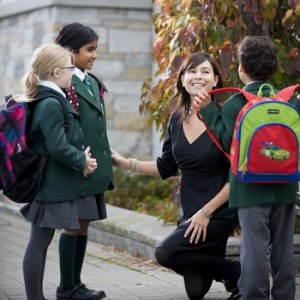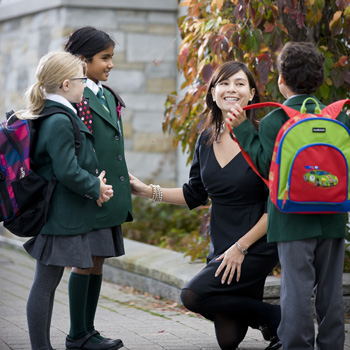 We combine the best traditional teaching methods with an enriched approach to subject materials. This has proven to be the most effective way to engage young minds and harness the power of each child's individual learning style and personal passions.
We insist on small class sizes.  Teacher to student ratios at Fern Hill are as follows:
Preschool: 1 : 8
Junior Kindergarten: 1 : 12
Senior Kindergarten: 1 : 18
Junior and Intermediate Grades: 1 : 19 
We value subject-specific educators A teacher's enthusiasm for a subject brings a vibrant and compelling energy to the learning environment. Our faculty teach individual subjects allowing them to be experts rather than generalists.   Passion begets passion — students are inspired to learn and studies show they do better when taught by teachers who are passionate about their subject.
We celebrate academics AND the arts Great emphasis is placed on core academic subjects at Fern Hill, but Drama, Music and Art play an important role. We introduce the Arts early. Even in preschool, studying the Arts and personally experimenting with different forms of artistic expression are essential to a child's social, emotional, physical and educational development.
We believe in a supportive, engaging and diverse school community Fern Hill is a safe, supportive environment in which to learn and grow. Students are encouraged to fully engage in learning, take age-appropriate risks and embrace new opportunities without fear. Diversity is celebrated! We appreciate each other's similarities and hold our differences in high regard.
We provide endless exciting avenues for learning

Through a broad range of subjects, academic challenges, sports, clubs, performances, day outings, extended trips and associations with like-minded organizations at an international level, the opportunities for learning at Fern Hill are infinite.
Through our continuous commitment to academics, character development and cultivating curiosity and courage in a student's approach to new challenges, your children will develop into confident individuals, well prepared for the future.
And we'll have some fun along the way!
"Tell me and I forget. Teach me and I remember. Involve me and I learn."