"My Round Square exchange to California changed my perception of the world and I was able to see different environments and learning styles."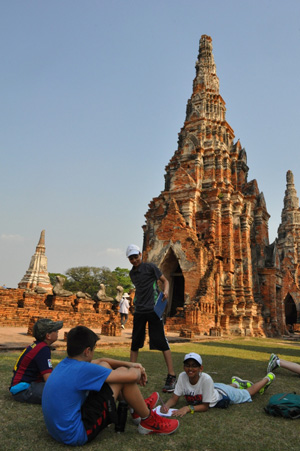 Fern Hill is a regional member of Round Square, an association of international private schools. Through this innovative programme, students in Grade 7 and 8 are exposed to unique and rewarding opportunities beyond the classroom.
The tenants of Round Square are: Internationalism, Democracy, Environmental awareness, Adventure, Leadership and Service to others. These ideas are mirrored in all aspects of the Fern Hill programme.
Being part of Round Square means that Fern Hill can:
Attend Round Square conferences
Send students and staff to participate in programmes and exchanges at member schools and learn from inspirational leaders and speakers.
Take part in international service projects
Host staff and students from Round Square schools in our classrooms and our homes.
Benefit from contact with some of the world's finest schools.
Patrons of the Round Square include Nelson Mandela, HRH, The Duke of York, King Constantine of Greece and Free the Children founder, Craig Kielburger.
For the 2016/17 school year, the RS trips include: Round Square conference in New York City and service projects in Belize and Thailand.
"The Round Square trips are awesome. It took me out of my comfort zone and challenged me to go and try something new. It was an amazing experience!"